On many travel boards, the questions are often asked, "We're staying in Rome and need to get to the cruise port, Civitavecchia for our cruise the next day?" What is the easiest or best option? Well, the easiest or best way is not always the least expensive. I'd say the easiest is to book a pre-arranged private shuttle. Prices for two folks range from €100 – €130, depending on where you're staying and who you book with.
There are many shuttle services detailed on travel boards at various prices. I'd read a few comments on each and make an educated choice. A taxi would be in the higher end of that scale price-wise and sometimes getting a taxi who WANTS to go all the way out to Civitavecchia can be difficult – book in advance to save the hassle.
One way to defer the cost of an expensive shuttle service or taxi ride is to coordinate with other cruisers. Many cruises have their own network of forums where you can hook up with other travelers and coordinate your trip to Civitavecchia. This will help defer costs and you can make some new friends. Google your cruise – or look at a site like www.cruisecritic.com/
On Cruise Critic website, click open the Boards category, on the top left side of the page, then scroll down to Roll Call for your cruise line and click to open. Find the ship you are going on and select. Then look for the date of your sailing. This will bring you to a board (forum) that can give you info on your cruise, including other travelers also seeking transportation options.
As a travel advisor, I do book cruises and transfers out of Rome and Civitavecchia. With FCO – the Rome international airport – close by, this port is a very popular starting point for cruisers. Contact Me for more information on cruises and transfer.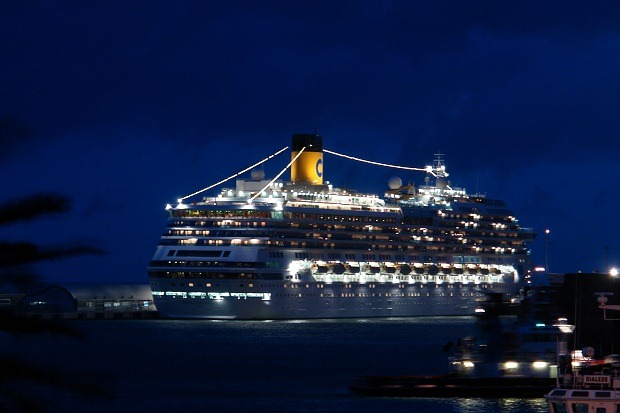 Some folks do have a rental car – and that is an option to drop-off at Civitavecchia. If you're in this situation, for info on Rome and Civitavecchia drop-off locations you might read this article: Car Rental locations in Rome, Orvieto, Chiusi, Viterbo, and Civitavecchia
The Trains
The train is the least expensive method. Depending on which Rome station you start from (Roma Termini, Roma Ostiense, Roma Trastevere, Roma San Pietro, etc.) the current one-way fare per person will range from €4.50 to €5.00 each in 2nd class (prices as of June 10, 2012). So no more than €10.00 for two folks – a savings of probably €100 – or a pretty nice dinner!
Almost all the trains running to Civitavecchia are Regionale trains – which means open seating. Here you validate your ticket and take whatever seats are available. If you're concerned about your experience on the train, I'd suggest you get on at Roma Termini. Yes, it does leave from a satellite track 10 minutes walk from the central section of the station. But the train usually sits for 19 minutes in between runs at Roma Termini. With this train you'd have plenty of time to get your luggage on board and also, you'd get a seat!
This is the starting point for the train to Civitavecchia so your seating opportunities are best here. For more info on Roma Termini, a detailed map, and some pictures of the satellite tracks where most Civitavecchia trains start their run, see this article: Roma Termini Station.
If you catch the train at other stations, you have only about 1-2 minutes to jump on the train, hauling your luggage onboard. And worse, the train may already be crowded. You might have to stand the remainder of the trip to Civitavecchia.
---
One other alternative is to be more selective and book an ES-City or IC train to Civitavecchia from either Roma Termini or Roma Ostiense stations. These trains run perhaps once every 2 hours or so – see the Trenitalia website schedule for your day of travel. These trains DO have assigned seating The IC trains cost about €9.00 to €20.00, depending on the level of service you choose (1st or 2nd class) tickets and the type of ticket you choose to buy (Super Economy, Economy, or Base).
The ES-City trains can be a little more expensive, with prices, again depending on how you buy your ticket. No fighting for a seat here as you have a reservation! 1st class is usually filled primarily with fellow cruisers on this run. You might look at this article – which although geared towards one-day excursions into Rome – has a section on getting back to Civitavecchia: Cruising to Rome! It has multiple pictures and maps (including one of all the Regionale train stops) and can assist you on your train journey!
If you're traveling in the summer, the trains may be hot as AC on Regionale trains is inconsistent – but the windows will all be open! The AC on the 1st class section of the ES-City or IC trains does often work better. But sometimes that can be hit-and-miss on the Trenitalia system.
If you not experienced on riding trains in Italy, you might read these articles: Riding trains in Italy, Arriving at Roma Termini, The differences between 1st and 2nd Class on an Italian train. Each of these has maps, pictures, and helpful suggestions!
Since you're already "locked-in" on your cruise date, you might look at saving a little money by booking the ES-City or IC train in advance on the Trenitalia website. For help on using and understanding the Trenitalia website, see this article, Booking online with Trenitalia. By pre-booking online, you can possibly secure a MINI-fare ticket, which is the current Trenitalia discount. The MINI ticket is available on the high speed ES-City or IC trains, but NOT the Regionale trains.
With tickets in hand you can avoid the crush and board at your leisure. The MINI tickets are limited by Trenitalia, and can be purchased about 4 months in advance on the website. Note – There are two times during the year that the Trenitalia website updates it's schedules and prices, June and December, so sometimes a month or two in advance you'll see limited schedules UNTIL they upload the new format. For example, in April as this article is being written, you cannot see schedules past June 12. They should have the updates loaded by mid-May. So sometimes you just have to be patient.
Speaking of schedules, below you'll find a breakdown of the trains from Roma Termini to Civitavecchia. The ES-City trains are NON-Stop. The IC trains stop only at Roma Ostiense – which is usually 9-10 minutes AFTER the starting times you'll see listed below. The Regionale trains make MANY stops. In Rome, if you want to catch a Regionale train at a location other than Roma Termini, you can add the travel times listed below to the Regionale starting times from Roma Termini:. For example, if your Regionale train departs Roma Termini at 10:39, you can expect it a Roma Ostiense at 10:49.
Roma Tuscolana – add 5 minutes to the Roma Termini start time
Roma Ostiense – add 9-10 minutes to the Roma Termini start time
Roma Trastevere – add 14 minutes to the Roma Termini start time
Roma San Pietro – add 19 minutes to the Roma Termini start time
Roma Aurelia – add 25 minutes to the Roma Termini start time
Be forewarned, the Regionale trains stop for only ONE MINUTE at these other Roma Stations. So you need to be ready and at the doors of the trains, when the trains stop for boarding. Also, there are no porters (or at least no official porters) – so you'll be handling your luggage yourself. In addition, many of the Regionale trains do not end their route in Civitavecchia – so you need to be moving towards those doors as your train pulls up to the Civitavecchia train station. If these factors concern you, you might reconsider using a shuttle or taxi service.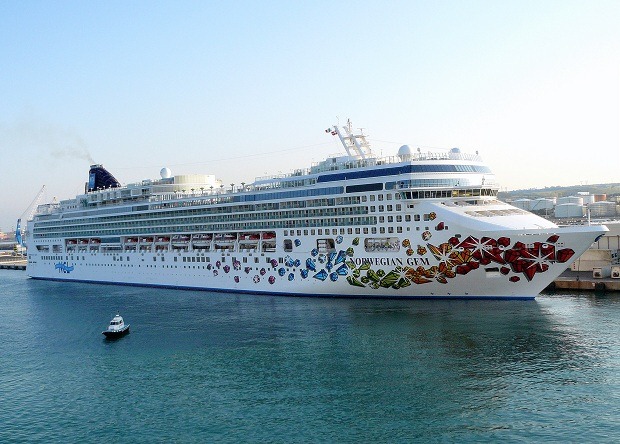 Here's an example of a current schedule. Now, when updates occur these route times may change slightly – so do check out YOUR travel dates. But this will give you some exposure to the number and type of trains starting from Roma Termini. Remember, ES-City trains will NOT stop once they depart Roma Termini and IC trains only stop at Roma Ostiense.
| | | | | |
| --- | --- | --- | --- | --- |
| Depart R. Termini | Arrive Civitavecchia | Duration | Train # | Train Type |
| 09:46 | 10:35 | 00:49 | 510 | Intercity |
| 10:09 | 11:13 | 01:04 | 2338 | Regionale |
| 10:39 | 11:57 | 01:18 | 12240 | Regionale |
| 11:09 | 12:15 | 01:06 | 12242 | Regionale |
| 11:39 | 12:57 | 01:18 | 12244 | Regionale |
| 12:10 | 12:51 | 00:41 | 9768 | ES City |
| 12:39 | 13:57 | 01:18 | 12246 | Regionale |
| 13:09 | 14:17 | 01:08 | 3258 | Regionale |
| 13:39 | 14:57 | 01:18 | 12248 | Regionale |
| 14:10 | 14:51 | 00:41 | 9770 | ES City |
| 14:15 | 15:14 | 00:59 | 2342 | Regionale |
| 14:39 | 15:57 | 01:18 | 12250 | Regionale |
| 15:09 | 16:17 | 01:08 | 3252 | Regionale |
| 15:39 | 16:57 | 01:18 | 12252 | Regionale |
| 15:46 | 16:35 | 00:49 | 518 | Intercity |
| 16:09 | 17:13 | 01:04 | 2344 | Regionale |
| 16:39 | 17:57 | 01:18 | 12254 | Regionale |
| 17:09 | 18:15 | 01:06 | 3262 | Regionale |
| 17:14 | 18:32 | 01:18 | 12256 | Regionale |
---
As you can see, on any given day, there are many trains running from Rome to Civitavecchia. These selections were from a random mid-week search. On Sundays and holidays there are FAR fewer trains operating, so again, do check your specific dates!
One other point to consider. If you are looking to travel from the Leonardo da Vinci airport to Civitavecchia, there are NO direct trains from the FCO airport to Civitavecchia. You'll have to ride the FM1 train to Roma Trastevere or Roma Ostiense, and connect to the Regionale trains listed above. OR, you could ride the Leonardo Express into Roma Termini and catch a ES-City, IC, or Regionale train from this station. Your last option from the airport – schedule a private shuttle or take a local taxi. Both will also cost almost as much as leaving from downtown Rome.
I like the train option as it's the least expensive, usually about an hour, and quite easy. Good Luck on your transport decision!
Header: Tramonto al porto di Civitavecchia – Photo by Alessandro Pedretti
---
If you are interested in Luxury Travel Advice, Information, and Support…
Please contact me, Ron in Rome, at Ron Phillips Travel

An Independent Advisor for Brownell Travel
A Virtuoso® Agency

Website: www.ronphillipstravel.com
Email: info@ronphillipstravel.com
Phone: (404) 474-3851
FAX: (678) 528-2672
And if you'd like more updates on travel specials, news, and events LIKE us on Facebook at

---