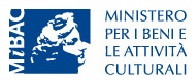 The Settimana della Cultura (Culture Week), now in its fourteenth edition, will begin on Saturday, April 14 and will run through Sunday, April 22, 2012. For these nine days, monuments, museums, archaeological sites, archives, and libraries owned and operated by the State will be open FREE to the public.
In addition, there will be special events and opportunities to visit some sites rarely open to the public.More than 3,000 events all across Italy are available for everyone: exhibitions, conferences, special openings, workshops, guided tours and concerts that will make it even more of a special experience for all visitors.
In Lazio, the region Rome is in, there were 350+ "events" scheduled during Culture Week last year – so there will be plenty to do all over Italy! Please note that the Vatican, which is a separate country, DOES NOT participate in the Italian Culture Week – so you'll still have to pay to go into the Vatican Museums. In addition, there are a few privately owned museums that also do not participate in this State-sponsored event.
UPDATE, UPDATE, UPDATE: Just announced – As per the Ministry of Cultural Heritage and Activities, the COLISEUM, PALATINE HILL and the ROMAN FORUM will not join in the Culture Week 2012 celebrations. Most other State-run museums will participate. This is the first time in the fourteen years of this event that the Colosseo combo has not been a part of the Culture Week celebrations. Despite the crush of tourists, lines are not too bad at most sites. At some locations, you still have to have a ticket to go through the turnstile, so you may have to wait in line… to get your free ticket.
The Ministry for Culture and Environment (MiBAC) sponsors La Settimana della Cultura. You can get more info at the website of Il Ministero per i Beni Culturali e Ambientali. As the Culture Week nears, MiBAC will update their website with a complete list of events. When you visit the website, you can look at the scheduled events by Region… so no matter where you are headed in Italy, there will be cultural events happening these 10 days. The website has little information currently but will be updated as the Settimana della Cultura approaches.
Culture Week: April 14, 2012 through April 22, 2012.
Header: ITA Roma Foro di Traiano Panorama – Photo by KWO Tsoumenis
---
If you are interested in Luxury Travel Advice, Information, and Support…
Please contact me, Ron in Rome, at Ron Phillips Travel

An Independent Advisor for Brownell Travel
A Virtuoso® Agency

Website: www.ronphillipstravel.com
Email: info@ronphillipstravel.com
Phone: (404) 474-3851
FAX: (678) 528-2672
And if you'd like more updates on travel specials, news, and events LIKE us on Facebook at

---