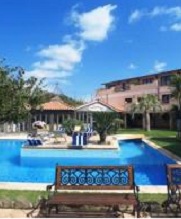 It's probably hot where you are… and even hotter in Rome! One question you hear often is, "Can I find a hotel that has a pool?" And the answer is yes! There are many hotels in the city that DO have an indoor or outdoor pool. I've built a list using www.booking.com. This website has a great search feature that allows you to FIND the hotels based on specific services and features… like pools! So, I've compiled the list below of hotels within 15 km of the city center that DO have an inside or outside pool.
You can select any (by clicking on a link below) and get more info from the www.booking.com site. If you're coming in a shoulder season (April, October…) you might want to contact the hotel to see if their outdoor pool is open! These hotels are listed alphabetically and are at all price ranges and locations around Rome. Good Luck in your search and enjoy the water!
---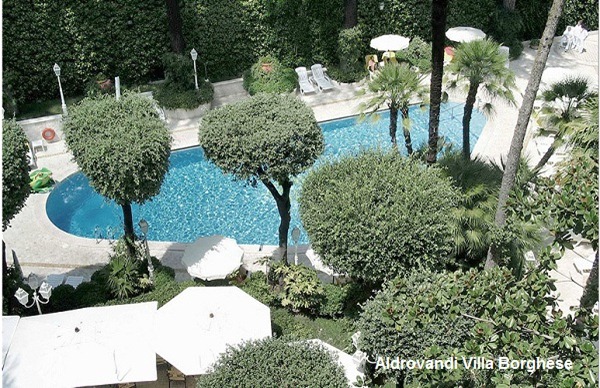 Aldrovandi Villa Borghese Via Ulisse Aldrovandi, 15, Rome
All Time Relais & Sport Hotel Via Domenico Jachino 181, Rome
Black Hotel Via Raffaello Sardiello 18, Rome
Camping Village Fabulous Via Cristoforo Colombo Km 18, Casal Palocco
Castello Della Castelluccia Via Carlo Cavina, 40, Rome
Ciampino Hotel Via Achille Grandi, 2, Ciampino (13.5 km from Rome)
Eurogarden Hotel Salita Castel Giubileo 197 G.R.A. Uscita 7, Rome
Excel Roma Montemario Via Degli Scolopi 31, Rome
Exedra A Boscolo Luxury Hotel Piazza della Repubblica 47, Rome
Flaminio Village Bungalow Park Via Flaminia Nuova 821, Rome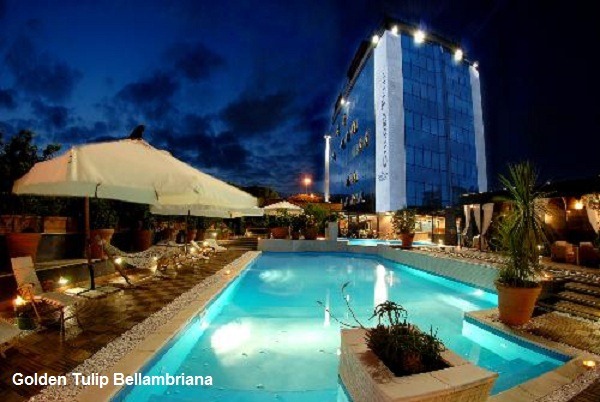 Golden Tulip Bellambriana Via Luca Passi 6, Rome
Grand Hotel Del Gianicolo Viale Delle Mura Gianicolensi 107, Rome
Grand Hotel Tiberio Via Lattanzio 51, Rome
H10 Roma Città Via Pietro Blaserna 101, Rome
Happy Village Prato della Corte 1915, Rome
Holiday Inn Rome – Aurelia Via Aurelia km 8.4, Rome
Holiday Inn Rome – Eur Parco Dei Medici Viale Castello della Magliana 65, Rome
Hotel Capannelle Via Siderno 37, 00178 Rome
Hotel La Giocca Via Salaria 1223, Rome
Hotel Myosotis Piazza Pupinia 2, Torre Gaia (13.4 km from Rome)
Hotel Piccolo Borgo Via Delle Capannelle 134, Rome
Hotel Princess Via Andrea Ferrara 33, Rome
Mallia Residence Hotel Via Damiano Chiesa, 8, Rome
Mancini Park Hotel Via di Valleranello 67, Rome
Meliá Roma Aurelia Antica Vía Aldobrandeschi 223, Rome
Mercure Hotel Delta Colosseo Via Labicana, 144, Rome
NH Midas Via Aurelia, 800, Rome
NH Villa Carpegna Via Pio IV 6, Rome
Novotel Roma La Rustica Via Andrea Noale 291, Rome
Oly Via Santuario Regina Degli Apostoli,36, Rome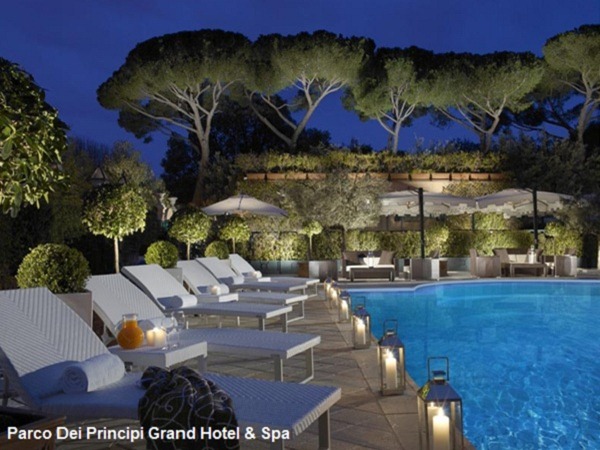 Parco Dei Principi Grand Hotel & Spa Via G. Frescobaldi, 5, Rome
Radisson Blu es. Hotel, Rome Via Filippo Turati,171, Rome
Residence Aurelia Antica Via Aurelia Antica 425, Rome
Rome Cavalieri, Waldorf Astoria Hotel Via Cadlolo 101, 00136 Rome
Rome Marriott Park Hotel Via Colonnello Tommaso Masala, 54, 00148 Rome
Scheppers Hotel Via Bogliasco 36, Rome
Shangri La Corsetti Viale Algeria 141, Rome
Sheraton Golf Parco De' Medici Hotel & Resort Viale Salvatebecchini , 39, Rome
Sheraton Roma Hotel & Conference Center Viale del Pattinaggio 100, Rome
Summit Roma Hotel Via della Stazione Aurelia 99, Rome
Westin Excelsior Rome Via Vittorio Veneto 125, Rome


---
I often used www.booking.com or www.venere.com when I lived in Europe. On occasion their prices are BETTER than the hotel's site. I've never had any issues with either, and thus they were my primary 3rd party booking agents. For me, www.booking.com does a better job of sorting by type and services and www.venere.com does a better job of sifting through specific neighborhoods and mapping.
If I book through an agent such as these, I do email or contact the hotel DIRECTLY to verify my reservation and price. I always carry the hotel email reply along with my www.booking.com or www.venere.com confirmation note. Better safe than sorry!
Or, if you like, you can call me at 1-404-474-3851 and I can arrange your hotel reservations. As a Virtuoso agency, I can get you upgrades, amenities, free breakfast, and other add-on's at Virtuoso hotels. I'm familiar with the city, the neighborhoods, and… the hotels. I've visited perhaps 500-550 hotels and B&B's in the city of Rome.
Booking a hotel through Ron Phillips Travel costs you no more than booking through an online website… like booking.com or venere.com. Contact Me for more information.
Header: The pool at the Roma Cavalieri: from the Hotel website
---
If you are interested in Luxury Travel Advice, Information, and Support…
Please contact me, Ron in Rome, at Ron Phillips Travel

An Independent Advisor for Brownell Travel
A Virtuoso® Agency

Website: www.ronphillipstravel.com
Email: info@ronphillipstravel.com
Phone: (404) 474-3851
FAX: (678) 528-2672
And if you'd like more updates on travel specials, news, and events LIKE us on Facebook at

---