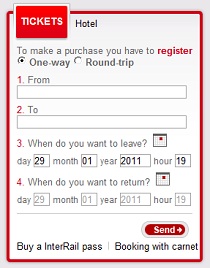 One of the most confusing aspects of traveling by train in Italy is which ticket to buy. There are probably – on some runs – more than ten different types and classes of tickets to purchase. And how do I get those great low-price tickets that I hear about? As a traveler, and if you're from the US – a non-EU citizen – your options are far more limited. In addition, most discounted tickets now are time-bound…. Which means you will save money if you buy in advance. Yet, the challenges of purchasing online through the Trenitalia website with a USA credit card are well-known.
So for US travelers, it's almost been a "CATCH-22." Despite these difficulties, it's almost ALWAYS less expensive to purchase your tickets through the Trenitalia website (if possible) – or wait until you get to Italy to purchase the tickets…. then it would be to purchase your tickets through a "middle-man" such as RailEurope. The good news is that since November 2010, when Trenitalia updated their system, foreign credit cards are accepted much more reasily.
---
Some Help for Riding Trains in Italy
A Step-by-Step Guide to Buying Train Tickets at a Kiosk
Buying Tickets Online at the Trenitalia Website
The Differences between 1st and 2nd Class
Luggage Storage at Train Stations and Airports in Italy
A guide to the current discount fare, the "MINI"
---
In this post we hope to clarify what some of those ticket options are and give you the best opportunity to get the least expensive tickets that best fit your travel needs. Much of the text – and ALL of the pictures – below are DIRECTLY posted from the Trenitalia website . My goal was to try and put all this info in one place and make it more organized. Trying to research on the Trenitalia site can be quite difficult. We will look at the primary tickets available and then the discounts that are out there. Some you can purchase… others for obvious reasons you cannot.

The Primary Tickets

BASE Fare
This is the ticket "most purchased" by tourists/travelers. It offers no discounts, but does have some flexibility. The BASE fare is the "basic" solution that has no restrictions. The "Flessible" tickets will be more expensive, and any discounted ticket (if available) would be less costly. This is the ticket from which the Flessible and discounted ticket prices are calculated from. On the kiosk screen, this ticket selection is BASE.
If you choose the BASE Fare, for a train with seat reservation at the same time, you can make two booking changes for free until the train departs, and once within three hours afterwards. Also, if you decide to change your ticket, you can do so only once until the train departs, and pay a change fee of 20% of the ticket with the maximum of 3 Euros.
The trains under the Base Fare are the Eurostar Italia Alta Velocità Fast, Eurostar Italia, Eurostar Italia Fast, Eurostar City Italia, Intercity, Intercity Notte (night), Express trains, Couchette, Wagon Lits and Excelsior.
Refunds
• Before the train leaves: refund less 20%
• After departure: until 3 hours after, refund with a deduction fee of 50%. The request may only be made at the place of departure or issue, provided that the place of issue and the place of destination are not the same.


Flessibile Fare
With the Flessibile fare (Flexible) you can change train whenever you wish, even at the last minute! You will be paying 20% more than the Standard fare rate (BASE), but you can enjoy the maximum flexibility in the use of your ticket. The trains allowed under the Flexi fare are the Eurostar AV, Eurostar AV Fast, Eurostar, Eurostar Fast, Eurostar City Italia, Intercity, Couchettes, Wagon Lits and Excelsior carriages.
Allowances
Change reservations:
• Before the train leaves: twice free
• After it has left: once, within 24 hours, with no extra charge
Change tickets
• Once free until the booked train's departure
Get another train
• Allowed on same day & until 24 hours after the train you have booked leaves
• without penalty, but subject to any differences in the rate for the other train
Refund
• Before the train leaves: refund less 20%
• After it has left, within 24 hours refund less 50%.
• Or after it has left, a voucher for 80% of the fare.
• No replacement vouchers may be issued
• The request may only be made at the place of departure or issue, provided that the place of issue and the destination are not the same.
---

The DISCOUNTED Tickets
There are quite a few discounts available to the traveler. Many do require "advance" purchasing and in the past the difficulties of purchasing online with a USA credit card, as stated above, were well-documented. Yet, now with revised system in place, purchasing in adevance is far easier – and you can save up to 60% off the BASE price. There are a myriad (or perhaps "maze" is a better word) of discounts out there. Unfortunately, many you will not qualify for.
The best current (January 2011) discount program is called the MINI – See this post on Trenitalia's latest discounted ticket option. In the past there have been programs like the Super -60%; Speciale -30%; Promo-15%. These are all being phased out. Check more current info on this site – or the Trenitalia website for updates on "special" discounted tickets.


Amica Fare
In the past, I always used the Amica fare. Now, with the new restrictions, I find myself rarely using this fare. But the fact that Trenitalia dropped this from the almost all trains restricts your purchasing power for high-speed, nonstop (read: QUICK!) travel. For travelers, this ticket was wonderful because you could purchase it the day BEFORE you travel and still get 20% off the BASE ticket price. EVERYONE jumped on this ticket when available. Now, with the trains it is allowed on, the AMICA fare is less attractive and less available. The new MINI ticket – when available – will work (in some ways) like this discount.


Familia 20%
Another great discount that is often available, and overlooked, is the Family discount. You can really save some money here. On the Trenitalia system, children under 4 do not need a ticket – but they will not get a seat on reserved trains unless you buy them one. With the family ticket, you can get some substantial discounts, on almost ALL classes of tickets. Here's the Trenitalia explanation:
Offer for journeys of family groups made up of 3-5 persons of which there is at least 1 adult and 1 child of under 12 includes ticket booking (free) and provides the following discounts:
• 50% for children of up to 12 (30% for couchettes and WL)
• 20% for others
The minimum price net of the discount is at least 10 euro for each person aged over 12. The offer has limited seat availability, which varies according to day, train and class. Trains allowed: AV, AV Fast, ES*, ES* Fast, ES*City, IC, ICN, Exp, CC, WL.
Note: Children under the age of 4 travel free of charge in both first and second class but they do not have the right to a seat. Children still under 12 (considered as the day after the birthday), can occupy a seat, travelling for 50% off and 30% off in WL and CC.

Titolari di Carta Blu (Blue card holders)
This card is available for physically and mentally handicapped people. You do have to apply for this in advance. Trenitalia explains it as follows: Those with physical or mental disabilities or those with right to accompanying persons. The Card is valid for five years and entitles the accompanying person to travel free (a ticket for two is issued). For journeys on the ES*, AV, TBiz, ES* City trains and with WL and couchette service, you must pay for, respectively, a ticket for an ES*, AV, ES* City or Tbiz journey and a service change for IC/ES* or IC/AV or IC/ES* City or IC/Tbiz (for ES* or AV or ES/ City or TBiz trains), or for a ticket for the WL or couchette service and a couchette or WL service change at the full price (for the couchette or WL service).

Conc. speciale III viaggi isolati – or – Conc. spec. III con accompagnatore
This is also a pass for the impaired; the visually impaired. There are required forms and paperwork (Mod. 28/C pass) which you will have to get in advance before you can use this ticket on the train. The Trenitalia text states: This concession is reserved for the sight-impaired or blind passengers. Sight-disabled persons can use a pass form "mod. 28/C" (valid 5 years) and ad hoc applications (mod. 28) for the journeys the companion makes individually. When on board, as well as the journey ticket, you must show the Mod. 28/C pass and a valid identity document of both the sight-impaired customer and his/her accompanying companion.

Conc. spec. VIII 30% viaggi isolati – or – Conc. spec. VIII 30% con accompagnatore
You will see this choice on the webpage and the kiosks but for most travelers this is not an option. It is for Italian citizens who were war and service veterans. The conditions for the Basic ticket are applied to tickets issued under this offer. When on board, as well as the journey ticket, you must show the concession document and a valid identity document of both the holder and the accompanying person.

Diritto Ammissione – or – Diritto Ammissione personale FS
You will see also see this choice on the Trenitalia webpage and again, probably NO tourists will qualify for these two deeply discounted tickets. These are tickets available to CLC cardholders and current and former Trenitalia employees (and their children up to the age of 25). On certain runs (regional trains) these tickets are free. On an IC Plus, the rider only pays the €3 seat reservation fee. On AV or Eurostar trains, the price is extremely discounted. The CLC card is no longer "available" (since 2006) so unless you already have one, or you are somehow connected to the railroad… these fares are unavailable to you. Too bad, as they are GREAT fares!

Global Pass
To use the "global pass" ticket option you must have an Inter Rail Pass. The Inter Rail pass is for 1st or 2nd class that allows unlimited travel on trains of the railway networks and other European transport companies that are part of the Inter Rail community. Young people under 26 are entitled to a special offer in 2nd class only, with great-value prices.
There are 2 types of Inter Rail Passes:
• Inter Rail Global, valid on the trains of all transport companies taking part in the offer. The validity of the Global Pass is from 5 to 10 days, 10 to 22 (Flexible), 22 days, or one month (continuous).
• The Inter Rail One Country, which allows travel in only one of the participant countries. The One Country Pass is valid for 3, 4, 6 or 8 days in a month (Flexible).
Unlimited use is not allowed in the holder's country of residence; however, discounts and special prices are available to reach the home country's border frontier. For those using Inter Rail in Italy, to travel by ES*, ES AV, ES* City, IC , EC, Cisalpino and Artesia trains, you must buy the related ticket at the Global Pass fare, including seat reservation. The 2nd class Passes are not valid on the Leonardo Express train operating between Roma Termini and Fiumicino airport.
The Inter Rail ticket is on sale throughout Europe, from the ticket desks and authorised agencies. More information is available on the website: www.interrailnet.com

Carta Verde Rail Pass
The green card ("Carta Verde") costs 40 euro and allows young people (aged over 12 and under 26) discounts of 10% off BASE fares (first and second class) on all national trains, including wagon lits and couchettes and up to 25% off when travelling around Europe.
The cards are valid for one year, are nominative and must be shown together with the reduced-fare ticket during the journey. Please note that it is not possible to buy discounted tickets for a date that is after the Card's expiry date. In the event of loss, theft and destruction of the Card, by presenting a suitable documentation proof, you can request issuance of a duplicate by paying € 5,00 as cost refund. No refunds are allowed.

Carta Aregento Rail Plus
The Silver card ("Carta d'Argento") costs 30 euro, (free for customers of 75 years and over). It can be purchased if you have reached 60 years of age. It allows discounts of 10% off wagon lits and couchettes, 15% off the Base Fares (first and second class) on all national trains, and 25% off international connections. The Excelsior and Excelsior E4 carriages are excluded. The cards are valid for one year, are nominative and must be shown together with the reduced-fare ticket during the journey. Please note that it is not possible to buy discounted tickets for a date that is after the Card's expiry date.

SMART Tickets
Smart tickets are used for international travel to and from Italy. There are two classes of these tickets: SMART 1 and SMART 2. The Smart ticket is an offer which has limited seats and which is subject to special conditions of Sale and use. The Smart offer is made up of the two price levels: once the availability of seats offered at the first price level (the lowest) is used up, you can buy Smart tickets at a higher price in the second price category. The availability of the seats, for both price levels, is however subject to limitations.
The smart price offer allows a one-way journey to be made at an all-in price on the international routes of the following trains:
• Elipsos Train "Salvador Dalì" Milan– Barcelona and return
• Cisalpino trains: Italy Switzerland and return
• Swiss Night Trains Italy – Switzerland and return
• Artesia Trains: Italy – Parris and return i e viceversa
• Riviera Trains: Italy – Nice and return
• Germany Day and Germany Night trains: Italy-Munich and return
• CNL Train Italy – Germany/Holland and return
• Allegro Trains : Italy – Wien and return
• Eastern Europe Trains: Italy – Slovenia/Croazia/Serbia/Ungheria/Romania and return
Prices include reservation of seat (2nd class only), couchette or bed, and are differentiated depending on the accommodation chosen and requested journey section. The offer cannot be added on to other reductions in price for any reason (including those for children or groups) or to any special offers running on the purchase date.
The Smart tickets may be purchased from:
• Trenitalia ticket desks
• Self machines at the stations
• Approved travel agencies;
• Call Center on 892021 (without area code, from land lines and mobile phones)
• Online from the Trenitalia website.
• You cannot buy these tickets on board the train.
Subject to seats availability, the Smart offer can be purchased:
• Up until 7 days before date of the chosen train's departure, for these trains: Riviera, Switzerland Night, Allegro, Germany Day, Germany Night and Eastern Europe.
• Up until 14 days before departure date of the chosen train for Elipsos trains.
• Up until 30 days before departure date of the chosen train for the Artesia trains.
---

GROUPS
If you have a large group making a trip on the train, you can purchase a "group" ticket. As of yet, you cannot do this online. For groups made up of at least 10 paying persons who travel together, the Ordinary Groups offer entitles holders to a reduction differentiated according to the numbers in the Group. For journeys on Espressi (Express), IC, ICN, ES* City, ES*, ES* Fast, AV, AV Fast or in couchette or WL, the following reduction applies:
• strong>10% in first and second class for journeys made from 10 to 49 and more paying persons from Friday to Sunday, and 20% for the other days of the week;
• 10% in first and second class for journeys made by 50 or more than paying persons on Fridays and Sundays, 30 % for those made on the remaining days.
• For journeys of groups made on the Regional services, the 10% reduction applies irrespective of the journey day. Place booking is optional and can be requested at the price of 1.55 EU. On some regional trains, groups are not admitted or they are admitted but only for limited sections.
You can book tickets for groups at all the station ticket desks, the Groups Centres and Trenitalia's authorised travel agencies (It is NOT possible to purchase them on this Trenitalia website). At the reduced prices for groups the reductions apply for youngsters from 4 to 12 years. The discount for groups can be cancelled or limited for certain medium- and long-distance trains in the busy periods.
• Payment on account: In addition to reserving places by paying immediately, you can also book by paying a deposit of 5 EU for each group member and settle the remainder within five days before departure.
• Booking and ticket changes You can request the change of timetable or departure date free of charge twice before the booked train's departure at any ticket desk, groups centre or travel agency OR only once after the train's departure and until three hours afterwards, only at the ticket desk and groups centre in the departure station of the train indicated on the ticket.
• strong>The tickets for Regional trains do not allow for booking changes.
Until five days before departure, you can also obtain a ticket change to alter the category of train, class, route, and number of participants by paying any price difference owed and the change fee of 20% of the ticket, for a maximum of 1.55 euro.

Travelcards
Travelcards are widely available throughout Italy. If you think what you've read so far is confusing… wait till we try and define travelcards! We're going to do that in another post as that will be a LONG – and to most folks – unnecessary post. Travelcards are primarily for travelers who will do a great deal of train travel for an extended period of time. In an upcoming post, we will discuss travelcards – which could be an option for you. We're going to limit this post to "point-to-point" ticketing.

Buy Online
If you can get your credit cards to work (challenging from the USA), then you can save 5% by buying online. From the Trenitalia website:
• Buying tickets and Travelcards online to travel on AV, AV Fast, ES*, ES* Fast and ES* City is cheaper!
• The price of the high-band tickets is reduced by 5%* for tickets bought on-line, the Call Center ( fee pay number) or at from travel agencies with the ticketless procedure.
With the highly safe e-shopping Sanpaolo system, your privacy and safety on the online purchases is ensured. It is possible to use credit cards and pre-paid cards as well.
---
Ticket validity
Lastly, there is often confusion about how long is a ticket good for… whether you buy it in advance (regionale ticket) or you stamped it (validated) in one of those yellow machines. Here is the Trenitalia explanation for those questions:
You can use the tickets, except those bought on-line, within two months of purchase (e.g.: a ticket bought on 23 March expires on 22 May) whereas the distance-validity tickets do not have any time limit.
You must always stamp the regional tickets before boarding. After stamping, and except for special cases, the tickets for journeys within the region have the following validity:
6 hours for distances up to 200 km;
24 hours for longer journeys;
For journeys made on Regional Trains that cross more than one region, tickets are instead valid for 6 hours from the time of stamping.
Regional tickets bought on this site and printed from one's own computer are valid for 4 hours from validation.
Tickets bought with place reservation at the same time (ES*, IC Plus, WL, couchettes etc.) are instead valid for the day and train booked on. Booking changes are allowed according to the formalities of the type of ticket.

---

SUMMARY
I hope this explains many of the options you see when you "select" the type of fare you want to buy. If you're purchasing in advance, the current MINI discounts are perhaps the best buy. If you cannot book online, and you're riding an regional train, the AMICA my still be available on limited routes. The most overlooked option is the Family Pass which can really save some money. For most folks, you'll be purchasing the BASE ticket – which in Italy is still a great bargain. Good luck in your train travels!
---
If you are interested in more travel support, contact me – Ron in Rome – at:
Ron Phillips Travel
An Independent Advisor for Brownell Travel – A Virtuoso® Agency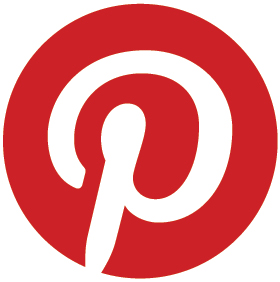 Website: www.ronphillipstravel.com
Email: info@ronphillipstravel.com
Phone: (404) 474-3851
FAX: (678) 528-2672
And if you'd like more updates on travel specials, news, and events LIKE us on Facebook at

---