The holidays are rapidly approaching… and in Rome, it's already starting to look "a lot like Christmas." Okay, so really it's only a few stores but yes, there are Christmas decorations a twinkling! In the streets headed towards the Pantheon you'll see STARS mounted in the narrow alleys. Rome is a WONDERFUL place to come for the holidays. In the next couple of weeks I'll post ALL the Seasonal events I can find!
At Christmas, Rome is filled with festivities, festivals, religious ceremonies, concerts, art exhibits, and just plain fun! It's a wonderful time of year to come to the city. The streets get crowded with shoppers, the seasonal lights brighten narrow alleys, and the air is festive. There are many Christmas markets, most famously Piazza Navona.
To get you in the spirit, here's a few pictures from last year!
The lighting of the Christmas tree at St. Peter's. We waited almost two hours to see the tree lit.Halfway through the ceremony it started to rain, and rain, and rain. We felt so sorry for the choirs and church officials who "weathered" the entire downpour. This year we will show up 1.5 hours AFTER the "scheduled" lighting time
Each year, a couple weeks before Christmas, there is the Annual Santa Claus race that starts at the Colosseo. It's pretty incredible to see hundreds of folks in Santa Claus outfits forming up around the colosseo on a Sunday morning. There are rollerbladers, runners, families (all dressed in SC outfits), and guys like this. And then they all take off – Can you imagine riding this bike on the cobblestones of Rome? What fun!
The beautiful Fendi building, located where Via Corso meets Via dei Condotti (Rodeo Drive in Rome). This "bracelet" changes colors every few minutes. Bellisima!
This is the view from the balcony of our apartment near the Vatican. The lights are here from early December until early January. And you will see this in streets all over Rome!
These were the street decorations for Via dei Condotti. They're beautiful, expensive, and … sponsored by Mercedes Benz. See the logo in the decoration. You would expect no less on this street. They are certainly stunning.
Shopping near the Spanish Steps at Christmas!
This tree decorated the Spanish Steps last year. Each night the steps filled up at shoppers and walkers taking a break. The tree constantly changed colors and is visible all the way down Via dei Condotti.
Piazzas and restaurants certainly get "decked out." Here is a look at some of the restaurants in front of the Pantheon last year. Yes, a few ALREADY have their decorations in place.
Every Church has a Nativity Scene. Last year the Vatican had two – one inside St. Peter's Basilica and this one which is built outside in St. Peter's Square. It takes a few weeks to build this life-size Nativity scene and they've already started building this year's!
On New Year's Eve, priorities change in Rome. Here, street vendor sells bottles of champagne. There's no open container laws in Rome so if you want to walk down the street drinking your champagne, more power to you. Note the "makeshift" table built of cardboard boxes
A full moon over a Christmas tree welcomes in the New Year. This was shot through columns down by Trajan's Column.

There are concerts all over town on New Year's Eve in Rome. This is perhaps the largest. See the Colosseo in the distance in the top picture. I'm standing on Via Fiori Imperiali just in front of the entrance to the Forum. It took me about 15 minutes to get here from Piazza Venezia, That's how crowded this street becomes. All down the street there are huge monitors and speakers so you can watch and hear the bands performing in front of the Colosseo. This is about as far as I got… and then headed for other venues!





It's hard to explain Piazza di Popolo on New Year's Eve. So I'll just try and show you through the above pictures. First, think of 10,000+ people standing around, crowded, shoulder-to-shoulder, with fireworks… for about two hours. Their goal is to "out-do" everyone else in their contribution to this "locals" firework event. Yes, for almost two hours everyone fires off their own firework stash.
In the first picture you see the outer ring, early in the evening (about 10:15 PM). Here you stand on the outer edge of Piazza di Popolo and in front of you is a clearing. In this "fire-zone," you run out, place down your Roman Candle or bottle rocket and then run back to the safety of the crowd. While you're doing this, other folks are ALSO running out with their fireworks. So there is a lot of people running in and out of the danger zone. While you're running, folks from in the crowd are throwing their firework INTO the cleared area… so you're sometimes dodging fireworks as you seek safety. How no one gets killed is still something I can't figure out.
In Picture 2, you see a group of kids who have run to the middle of the Piazza… where the obelisk and lions are. Once you risk your life to get to the middle, you're really trapped there. But undoubtedly, if you survive, you have the best view – especially if you sit up on one of the lions. You can see the bottle rockets and fireworks going off all around these folks.

---
In Pictures 3 and 4 you can see how dense the crowd can become. It gets so packed you can't move! But people are still racing into the clearing and then racing back. Of course, This is Italy, so everyone tries to out-do everyone else. Fireworks are bundled together. multiple explosions drew applause and OOH's and AHH's from the crowd. I found myself near the front of the pack and the guy next to me is daisy-chaining Roman Candles together to get the BIGGEST explosion. All the while he's smoking a cigar!
At 12 midnight, the bells ring and that's when I was in for another surprise. All night long I'd seen folks buying champagne bottles from the local street vendors and foolish me, I thought they were for drinking. Nope – at 12 midnight, EVERYONE popped their champagne and proceeded to SPRAY EACH OTHER. I am almost drowned in champagne. I realized now that you DO NOT wear nice clothes in Rome on New Year's Eve. Well, not if you're going to Popolo!
The last picture is shot outside the Northern gates of the city, as I ran for my life out of Popolo. The fireworks are from Villa Borghese and go on for another 20-30 minutes. These culminate the celebrations at Popolo!
And if you still have ANY energy left on New Year's Day, you can head over to the Vatican to catch the Pope's blessing at 12 noon. It's an incredible event and St. Peter's Square is very full.
At the conclusion of the New Year's blessing, the multiple marching bands march out. It's an disorganized retreat from a structured event. What a contrast.

These two USA marching bands had a great time, playing in St. Peter's Square and then having a "jam" session just outside Castel Sant' Angelo – a great way to celebrate the Holidays.
Credit romephotoblog.blogspot.com/
Credit: Flickr – Deborah Swain
Then, there are the markets! The most famous Christmas market in Rome is at Piazza Navona, but they are all over town. You can get all kinds of food, presents and of course, a Befana! These markets are usually open until January 6.
That's a small taste of the sights in Rome over the holidays. There are many, many other places to see and go. If you're coming to Rome, you'll certainly enjoy your Roman Holiday! Auguri!
---







Beautiful posters of Rome at night. You can have these wonderful scenes in your room. Select either the highest quality re-positionable, self-adhesive fabric paper decals OR posters printed on archival photographic paper resulting in vivid, pure color and exceptional detail that is suitable for any museum or gallery display. Click on any picture above for more information or head to our Amazon.com Travel Store for more travel items and info on your upcoming European trip!
---
If you are interested in more travel support, contact me – Ron in Rome – at:
Ron Phillips Travel
An Independent Advisor for Brownell Travel – A Virtuoso® Agency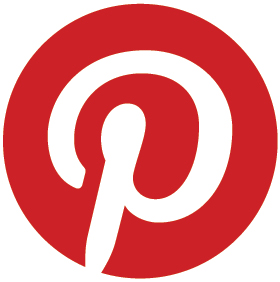 Website: www.ronphillipstravel.com
Email: info@ronphillipstravel.com
Phone: (404) 474-3851
FAX: (678) 528-2672
And if you'd like more updates on travel specials, news, and events LIKE us on Facebook at

---